The New Penguin Russian Course: A Complete Course for Beginners (Penguin Handbooks)
Paperback
– 28 Mar 1996
It is marked on Amazon (www.amazon.co.uk) as "a bestseller" and it is a good (solid) reference book.
The explanations are short and clear with examples followed by exercises. I read a review on Amazon complaining that there were not enough exercises to practice. I would agree with that, but considering that the book covers the main grammar points, provides texts and dialogues to read and all that on almost 500 pages including a glossary, I think if the author included more exercises the book would be thicker than "War and Peace" (about 1000 pages).
It is called a complete course for beginners, and of course, we all different, somebody can communicate in a new language in a year, somebody might find studying a language is a very hard work but if I were to learn the Russian using this book as a "self-tutor" (as it suggests in the description) I would struggle.
First, there is no audio material, which is strange, because nowadays almost every language course book either has CDs or links to audio files you can listen to or download. I want not only to be able to read dialogues in the book but to listen to them and be certain that I read them correctly.
Second, not a huge problem, but as the Russian language teacher it always surprises me when in the 1st or 2nd lesson (like in this book) the author wants you to learn the Russian handwriting. Why do you need to spend a whole lesson on it especially at the beginning? It is not that important in learning any language. Handwriting is something you can learn later.
Third, quite a lot of dialogues, "useful" phrases are built around vodka, drinking vodka". I wonder if it's a specific subject of interest for the author or he thought that it was essential for any student studying Russian to know the vocabulary around drinking alcohol and vodka.
Fourth, being a Russian I can't help noticing a few small mistakes in the Russian texts, exercises or dialogues. And when I read them I think: "No, I wouldn't say it like that in Russian, it doesn't sound Russian". For example, in lesson 13 there is a dialogue in which one of the speakers says:
Я уже прочитала три романа Достоевского по-русски. – I have already read three novels by Dostoevsky in Russian.
Instead of «по-русски», I would say «на русском (языке)». But I can use the expression «по-русски» if I need to say that I read in Russian in general: я читаю по-русски.
Or another example (lesson 17)
- Скажите, пожалуйста, когда открывается этот магазин? (Tell me, please, when does this shop open?)
- в 11 часов. (at 11 o'clock)
Here when I want to know the time the shop is opened I would ask not «когда» but «во сколько» or «в котором часу».
If somebody asks me: "Когда открывается этот магазин?", my first reaction would be to say, for example, «сегодня» (today) or «через год» (in a year).
But in general, I believe, this book can be a very useful grammar reference book in case if you need to check yourself or quickly learn this or another grammar topic, though I personally wouldn't recommend it as a self-study book for a beginner.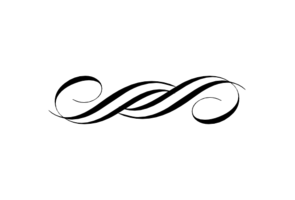 Russkij jazyk: 5 elementov. Uchebnik + CD MP3. Uroven' A1 (Elementarnyj)
Русский Язык: 5 Элементов. Учебник. Уровень А1 (элементарный). Т. Эсмантова.